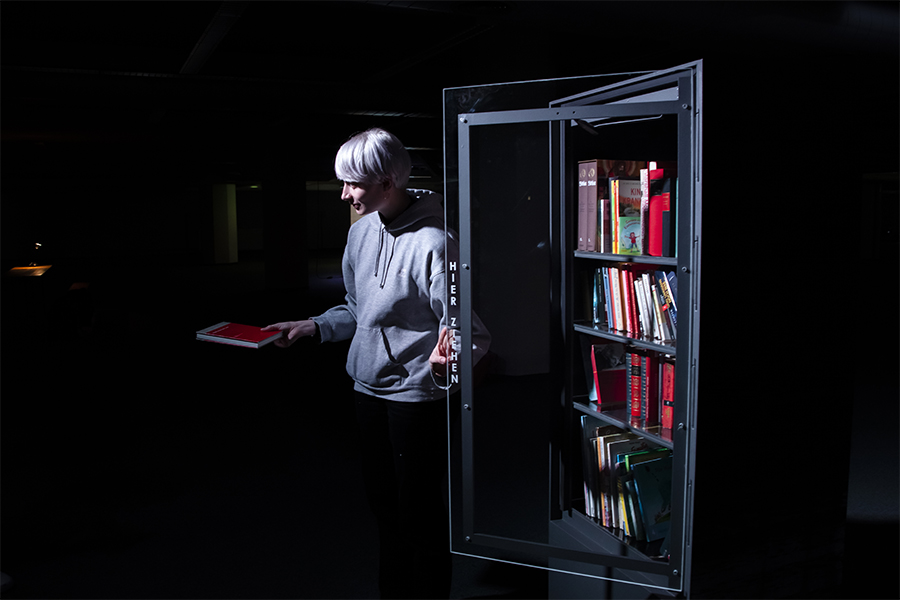 Bibliopark Ex von miu © Subaru Moriwaki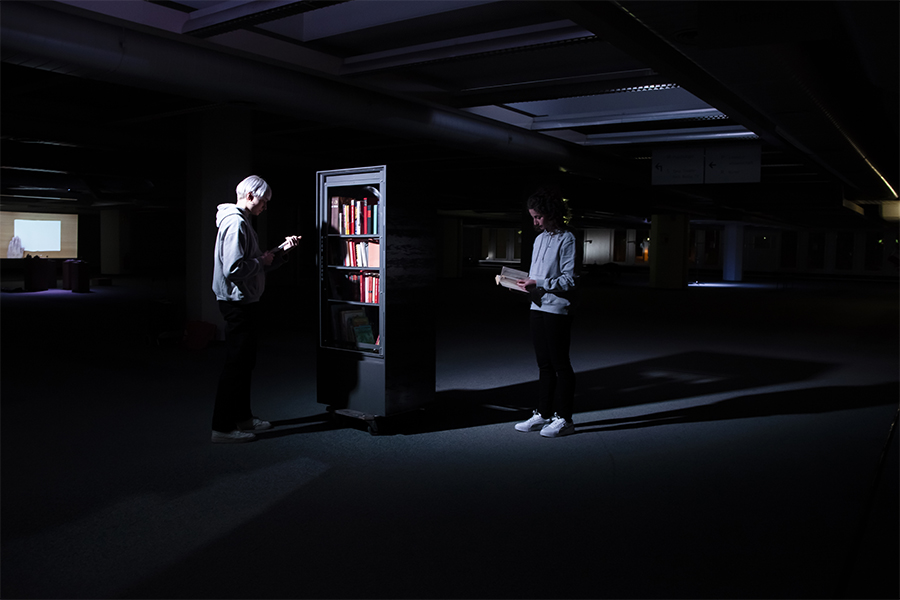 Bibliopark Ex von miu © Subaru Moriwaki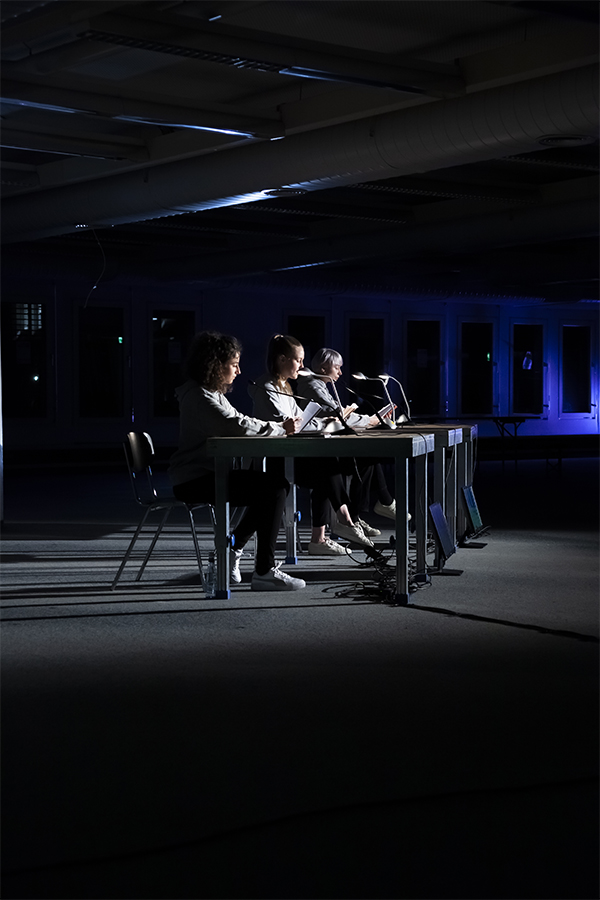 Bibliopark Ex von miu © Subaru Moriwaki
miu's project series Ex is a platform that transforms the playing surface into an experimental environment between sound installation and speech performance. The compositional starting point of the Ex series is to illuminate an original motif from different perspectives. The basis of this scenic reading is the book Bibliopark Ex, published by miu especially for this production, which contains several short stories thematically related to the initial production Bibliopark (premiere on 28.6.2021 at the Zentralbibliothek Düsseldorf). This book is trilingual (German, French and Japanese) and will be read by three readers* in their respective mother tongues.
The interaction of acoustic, literary and linguistic segments on different sound levels, by the real readers and their artificial avatars, creates a composed landscape in both real and virtual space – specially developed for the production. The audience has the choice between a Bibliopark Ex online livestream from home – or a visit to the venue of the real performance in the former Central Library Düsseldorf, which is now empty after the library moved.
Like past Ex works (Tag H Ex, 2019; Wettermaschine Ex, 2016; among others), Bibliopark Ex reflects the main theme of parallelism, which this time is reinforced by the virtual streaming space.
CREDIT
Concept, text, system composition, sound and direction: miu
Performers: Juliette Adrover, Kati Masami Menze, Kristin Schuster
Technical direction: Tobias Schwietz
Technical collaboration: Raphael Schlag
Artistic collaboration, Photo: Subaru Moriwaki
Book design: so+ba // Tokyo/Zurich
Video & live stream: Jonas Sercombe, Timo Sauer
Production management: Jacqueline Friedrich
Production Assistant: Akiko Okamoto
In co-production with the FFT Düsseldorf.
Supported by:
the Cultural Office of the City of Düsseldorf,
the Ministry of Culture and Science of the State of North Rhine-Westphalia,
NRW Landesbüro Freie Darstellende Künste,
NRW KULTURsekretariat and Musikfonds e.V.
With the kind support of:
Urbanlife eG,
Filmwerkstatt Düsseldorf,
Jacques' Wein-Depot.