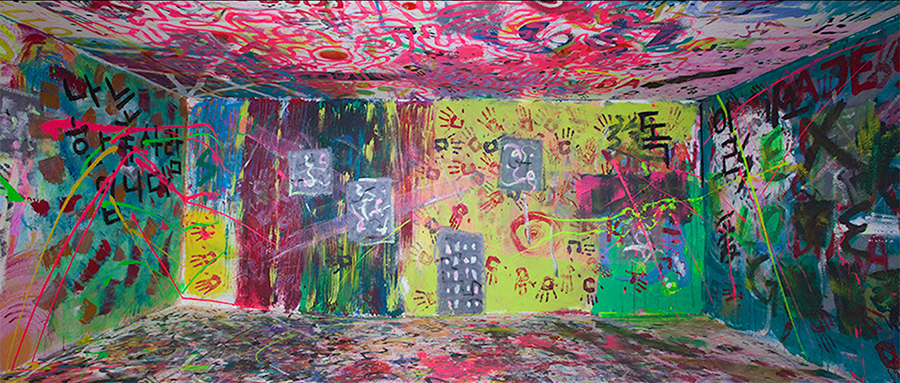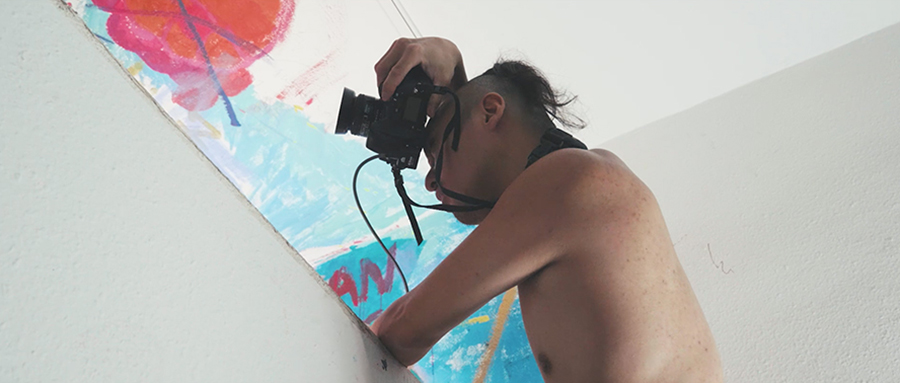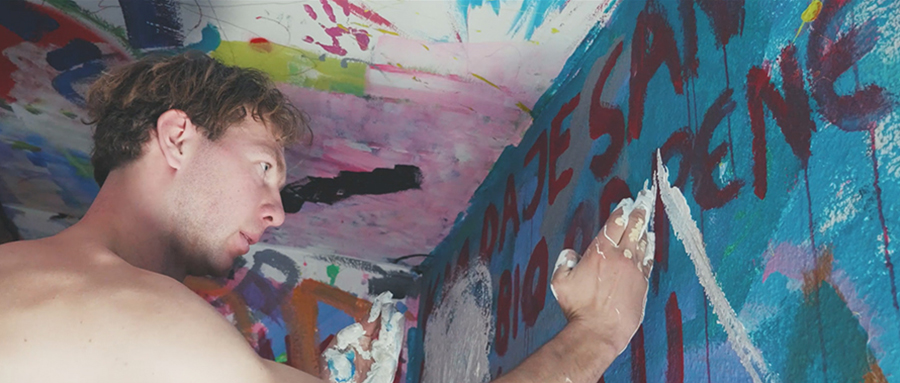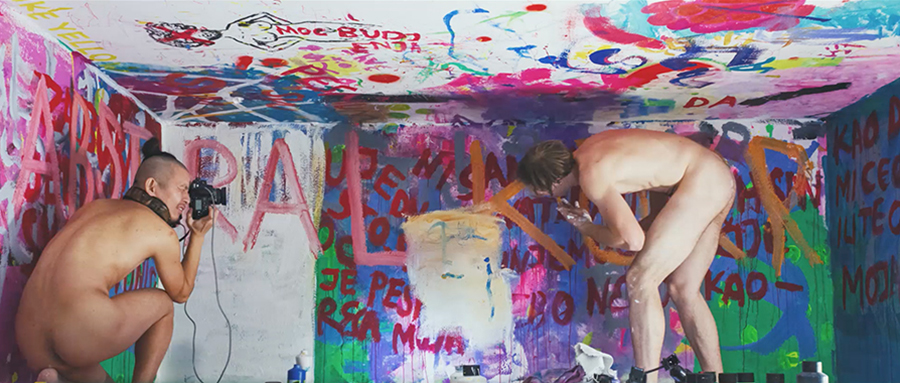 The installation Höhle is a final form of the photographic work Human Natur, in which the space of the home itself is presented as a work of art in order to document it.
Photographs Human Natur 2015 - 2018
For three years from 2015 Sakurai used the loft space of his house in Dusseldorf as a photographic studio for his work. A total of 34 models painted their principles on the walls, and their identities were painted over and extended, forming a space that changed its appearance each time. The models returned to their primal state, undressed and naked, to be photographed by Ryuta Sakurai. This is a sequel to the "Human Trip 2014 - 2015", a project inspired by cave paintings and going back in the history of western art.
CREDIT
Artist: Ryuta Sakurai
Performer: Oliver Blumek
Video: Subaru Moriwaki
© Ryuta Sakurai